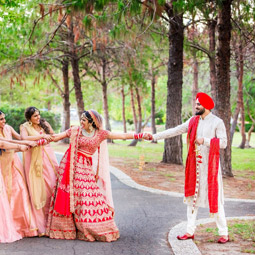 The team at A Royaale Event was very easy to communicate with and they made us feel very comfortable and we were confident that we were in safe hands. Thank you so much for giving us your undivided attention and bringing our vision to life. We really appreciate all your hard work in making the event such a memorable and beautiful occasion.
Sheenam & Raman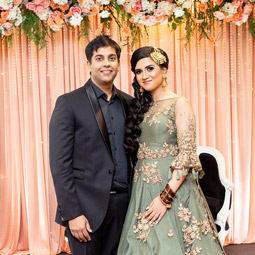 We honestly loved your work! Our whole family loved your decor and we are so pleased with the service – a number of my guest have come to me and said that it was the best wedding they have been to!
Sonam & Yatin
06.05.2019
Lovely work by A Royaale Event team. We really appreciate you guys making our Engagement party look so grand. I am so excited to see what our wedding day will look like. We are definitely going with you guys for future decorations and will recommend your service to all my family/friends.
Taran & Nitin
26.10.2019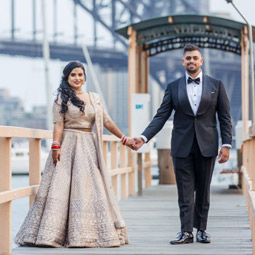 Big thank you to Johny and the team at A Royaale Event for going above and beyond in delivering our vision for our larger than life Punjabi-Bengali wedding. They went out of their way to achieve the look we wanted and were professional and timely in their communication.
Tithan & Pushan
05.12.2019