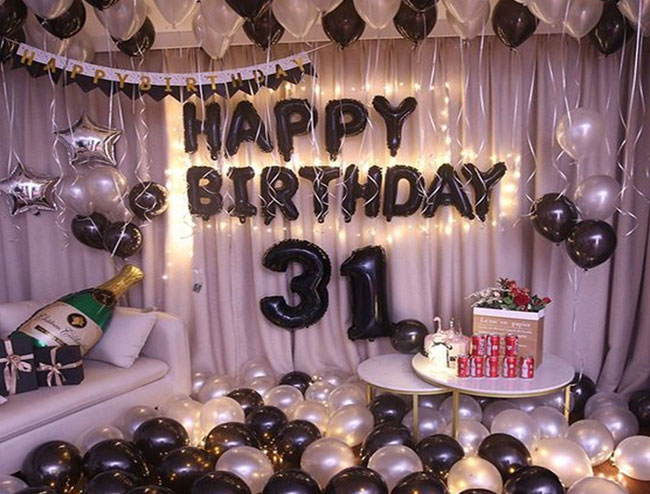 Tailored Birthday Decorations by Professionals in Sydney
Are you looking to celebrate your wife's, husband, or kid's birthday with gaiety and galore? Well, that is not a very difficult task when you involve an experienced company that has been organising birthday parties with perfection and utter professionalism. You do not have to look any further when you have A ROYAALE EVENT around. With formidable experience and knowledge to our credit, we will come up with seamless service to ensure that your event is completely stunning and memorable.
We understand that special occasions like birthdays need to be celebrated most memorably and that is why, we use all our experience, knowledge, and innovative ideas, to come up with some exuberant birthday decorations and hire service in Sydney that will meet your aspirations and serve the purpose to the fullest.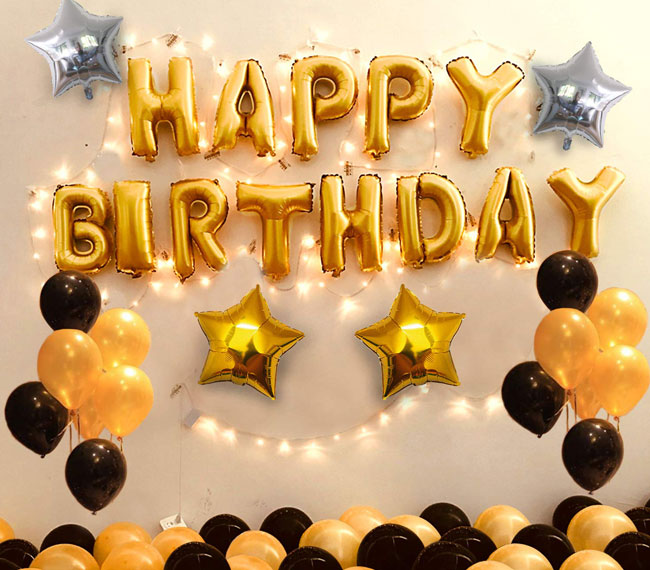 What does it take to have a perfect Birthday party?
Be it your fiancé's or wife's birthday or the 1st birthday of your kid, it should be celebrated perfectly, so that it becomes more than just a party or a gathering! There should be a lot of excitement in the air, a lot of fun and frolics, some engaging photo sessions, parties, games, the traditional cutting of birthday cake, dancing – the list is endless. Therefore, the ambience must be perfect and set in the right way, so that the mood and background is impeccably in line with your vision.
This is where our intervention as professionals makes the difference. Indeed, when you bestow the responsibility of organising a birthday celebration on A ROYAALE EVENT, we come up with some awe-striking decorations and arrangements, which make all the difference! We make sure that everyone who turns up for the party, from your guests to all other members of your family enjoy the occasion to the fullest.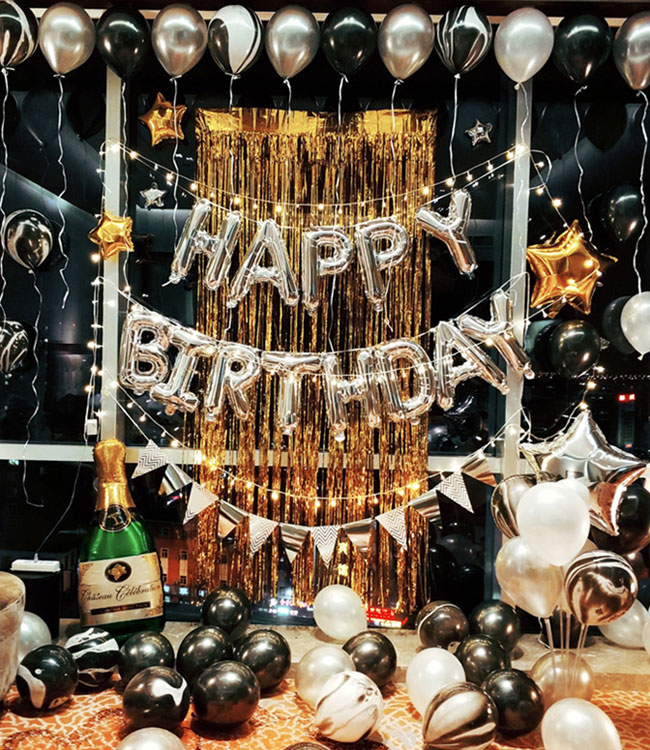 How do we make a difference?
It takes a lot to organise decoration for a gala birthday party!! You not only need a wide range of props like balloons, steamers, cages, and lanterns, but you also need to set up the right ambience, so that all the elements that you have arranged for, are justified fairly, and supports the theme of the party that you have conceptualised. Our highly seasoned professionals will not only get them for you but will set them up in a perfectly strategic manner, so much so that they will meet your needs and aspirations and will set up the perfect ambience for your birthday party. And remember, when you hire us, we come up with the latest and the best quality props!
Our professional and customer-centric approach allows us to take the sincerest care to ensure the party goes on seamlessly, without any hiccup whatsoever, as per the theme, making every moment highly enjoyable for your guests!!
The venue does not matter for us!
It doesn't really matter to us where you want to organise the party. Be it at your residence or a party venue, we will always come up with the best organisation service in Sydney at an affordable price. Indeed, when you put money on us, we redefine the aesthetics of birthday celebration in an immaculate way!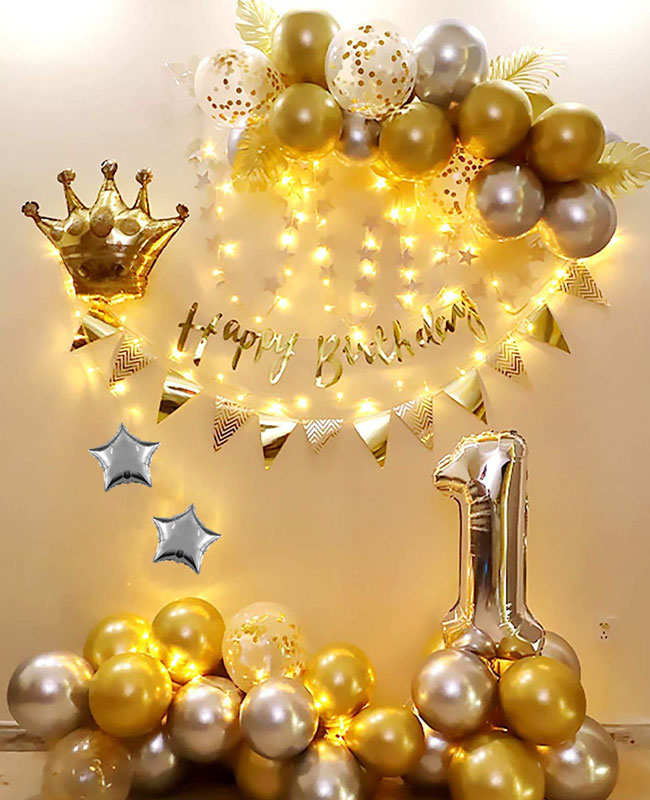 Why is A ROYAALE EVENT so different?
When you put stakes on us, you can be self-assured and contented, as we are known to deliver an all-encompassing service. In other words, we offer a holistic service that makes us your one-stop shop for your birthday celebration needs. We offer everything – from table decoration of the venue to arranging fun activities and pay heed to every minute detail, ensuring flawless execution of the party, regardless of the venue, its size and extent of spectacle. Based on your budget and preferences, we come up with a fully customised service that will add the WOW-factor to your party.
As per the theme that you would like for your party, we will do everything to set the right mood- accompanied with the right décor, lighting, props, and overall arrangements. We would also arrange the best music to match the theme and set the right mood and add a positive and jovial vibe and the right tone. Our highly experienced professional birthday party decorators in Sydney would work in close coordination with you, to ensure that not only your guests have an exhilarating experience, but it also reflects the aesthetic taste that underlines your personality!
And the fact that we have been in this niche for long and have successfully organised several birthday parties of different tastes, style, and scale, ensures that we come off with flying colours, when it comes to setting the right birthday party mood for you. The fact that our service comes at an affordable price ensures that you do not have to dig your pocket deeper to appoint us. And yes, even though we offer service at a reasonable price, we are the best in terms of quality. Indeed, ever since the start of our endeavour, we have always put emphasis on customer satisfaction through some indomitable and unquestionable quality of service, with zero-tolerance on quality compromise!
And we are transparent. As we carry on with the arrangements, we keep you in the loop so that you are fully aware of what is being done and why. We also take suggestions from you and back them up with our experience and knowledge to utilize them while organising your event. This transparency and flexibility have always been the two main pillars of our success as a service provider.

Our ideas are unique!
A ROYAALE EVENT has always come up with some unique and fresh, never-tried-before concepts of celebrating birthday party decorations so that your guests are exposed to hitherto unknown and unfamiliar concepts. Though our ideas will be based on your requirements, the unfamiliarity of our innovations will add a WOW factor to the party for your guests.
Indeed, our highly experienced and skilled birthday party decoration professionals of Sydney know what precisely it takes to justify your investment in us and come up with a celebration that makes the party an unforgettable one. CONTACT US now, for further information and how our experts can make the difference!